TO DISCOVER
#Colorfuldive
For more than 100 years, L'Atelier Renault has represented the spirit of the Renault brand by offering a place dedicated to innovation, technology and design.
It's in this spirit that Renault is partnering with the design agency "Pierre et Maurice" to offer a new exhibition, called "Colorful dive". The watchword: dive the visitor in a bath of colours!
A true artistic commitment
The Pierre et Maurice design agency has embarked on a total renewal of the Renault flagship with an original scenography called Colorful Dive. The exhibition plunges the visitor into a luminous and colourful universe in perpetual movement, presenting the Renaut brand's models in a chromatic reverie.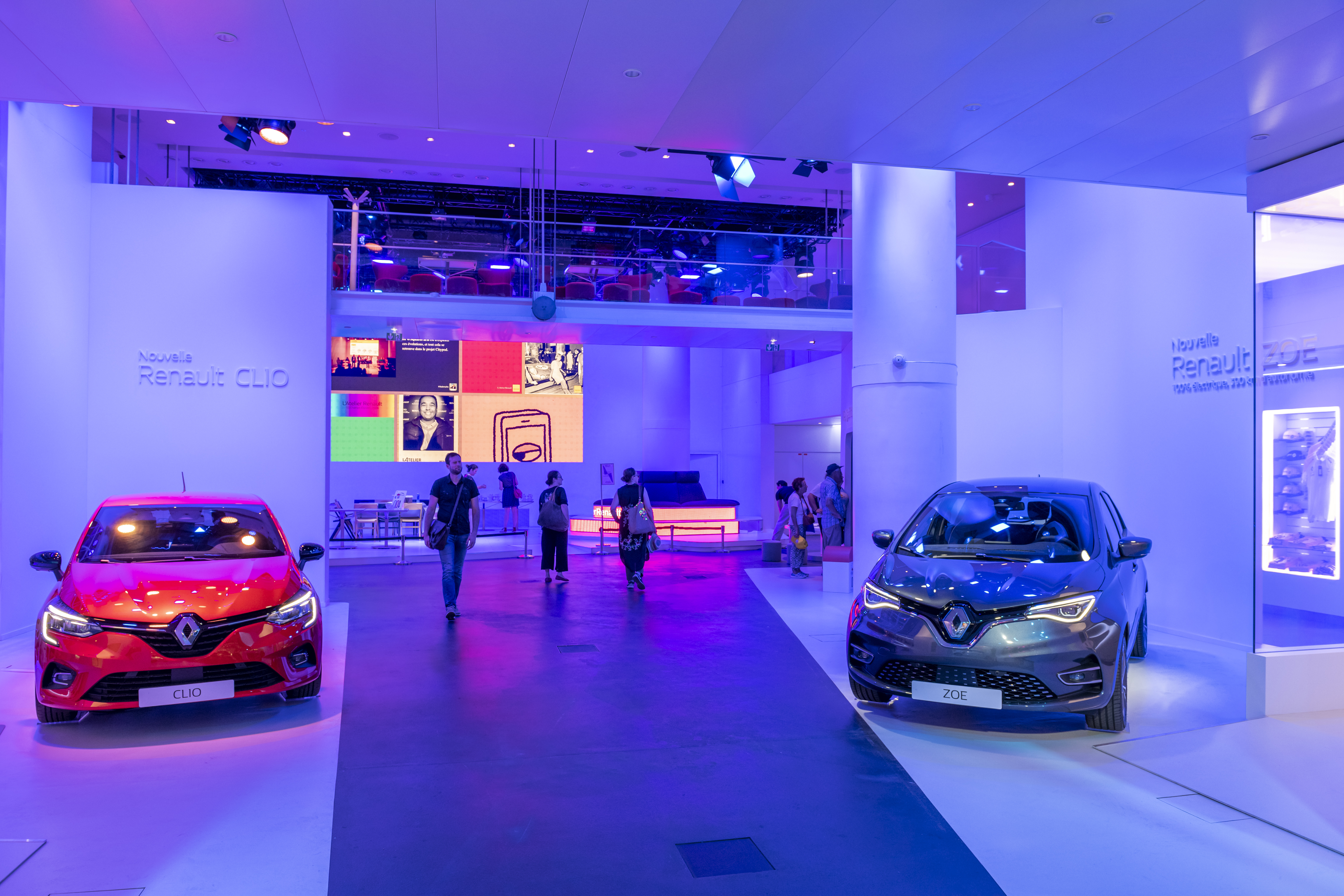 A metamorphosed facade
The renewal does not stop there, since it's also the turn of the gigantic glass facade of L'Atelier Renault to be transformed! Treated with a dichroic film, the building undergoes a metamorphosis during the hours of the day. The visual effect and colours vary according to the light and even create a mirror effect that adds an amazing and very lively touch to the Renault showcase!